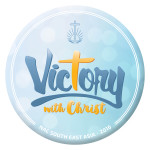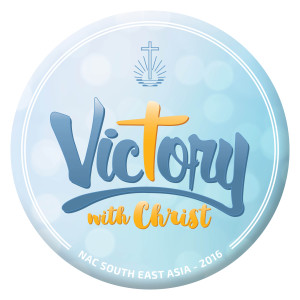 "But thanks be to God, who gives us the victory through our Lord Jesus Christ! "
"感謝神,使我們藉著我們的主耶穌基督得勝!"
VICTORY WITH CHRIST. With this  message based on 1. Corinthians15:57 the Chief Apostle sets a powerful accent for the year 2016. With the Lord's promise Continue reading →

誠心歡迎您!Hearty Welcome to all!
Regular divine services on Sundays at 10 a.m.  
Please check here for program updates/changes 程序表更改/特別事項
 In walking distance from Taipei World Trade Centre and Taipei 101 building
在台北市貿與101大樓的走路範圍內
Bus stops: World Trade Centre or Wuxing St. Entrance
站名:世貿中心 或 吳興街口
MRT: Taipei 101/World Trade Center, Exit 2
捷運站: 台北101/世貿站, 出口2
News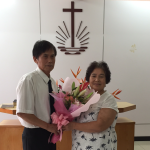 Apostle Fred Wolf visited NAC Taiwan congregations and conducted three Divine Services in Taipei, Miaoli and New Lai Yi which are locating in the northern, middle and southern part of Taiwan respectively.  The brothers and sisters in Miaoli and New Lai Yi are primarily the new generations of Taiwan aborigines.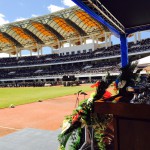 A true manifestation of JOYinCHRIST. Read more and see pictures at    http://nac.today/en/208122
The core message of the Divine Service was about the word COME. "the Spirit and the bride, say Come!"  Jesus used this word often, calling to follow Him. The true bride loves Christ and calls on Him to come. To come in every divine service and be among the two or three who gather in His name. Continue reading →